PUT A LITTLE ART IN YOUR HEART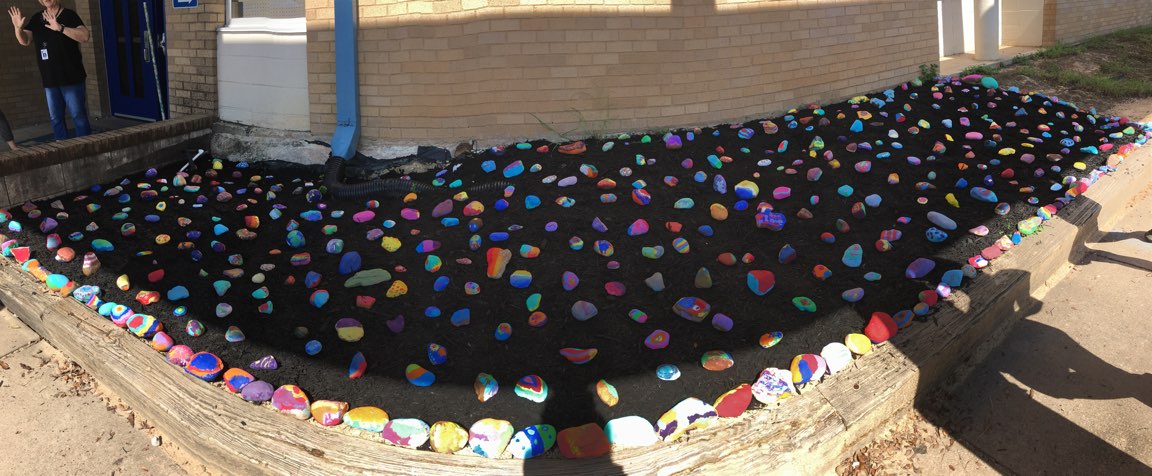 One of the first art projects of the year is now on display in the back of the school near the car line.  In Art Class, we read Oh, The Places You'll Go! by Dr. Suess. For those of you who have read it, you know how openly and eloquently Dr. Suess talks about the highs and lows we go through in life. As a class, we discussed how Dr. Suess uses color and pattern to show the range of emotion in the book and thought about how we could apply that to our own artwork. For our first project of the school year, every student in the school painted their own rock with bright and cheerful colors.  This serves as a reminder of all the positive things we have to be thankful for in our life, even when we're feeling down. We strategically placed them near the back doors be a visual reminder to start each day with a smile.

~Ms. Shafer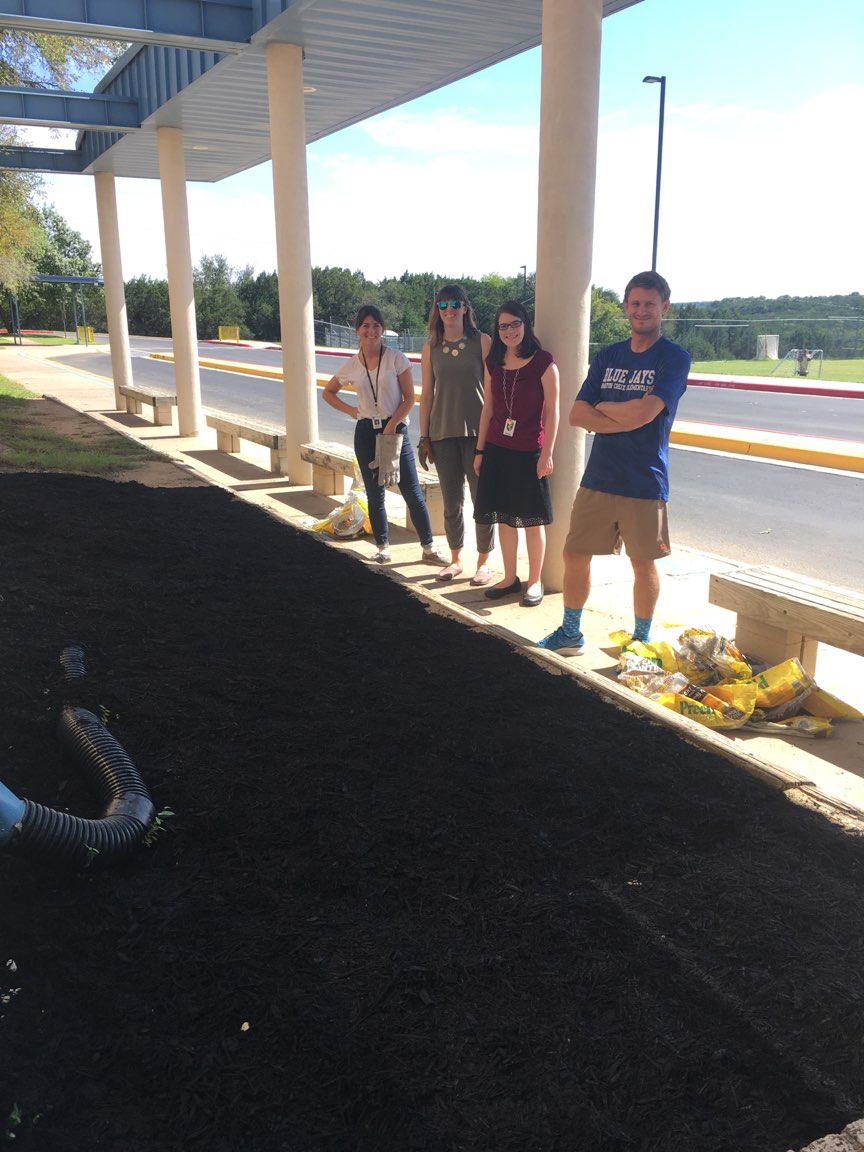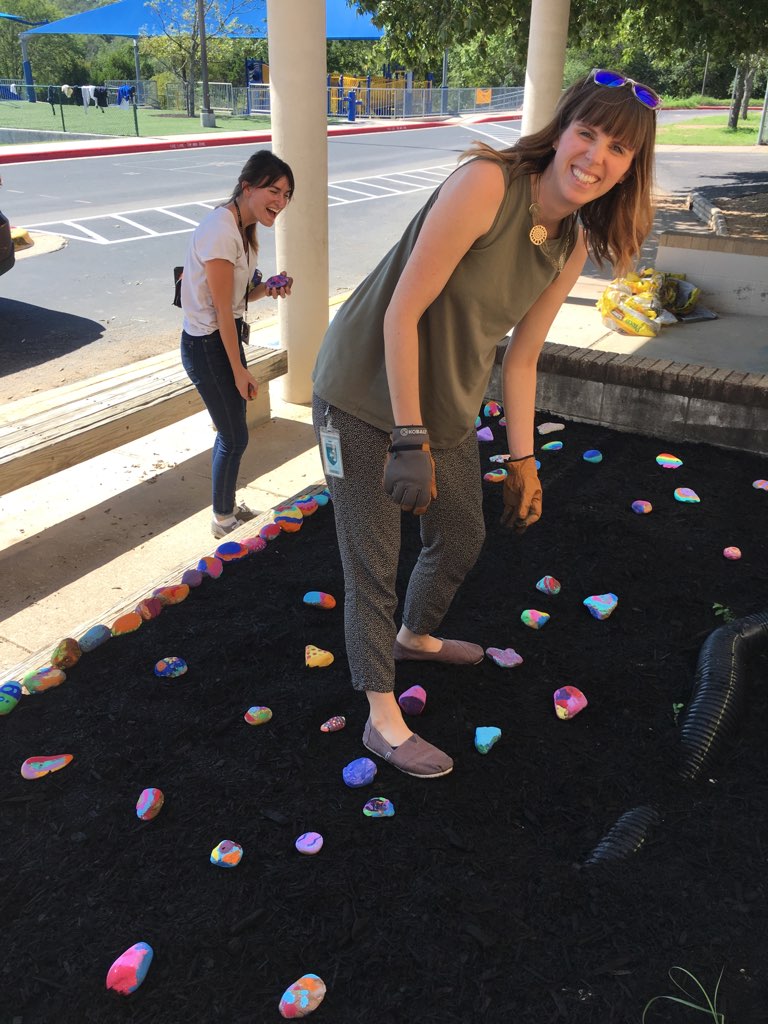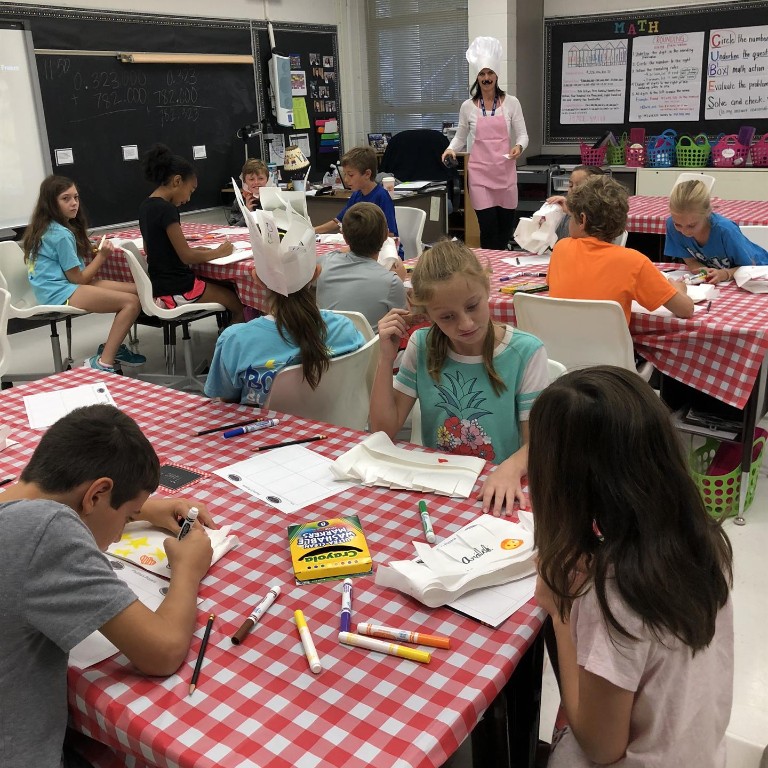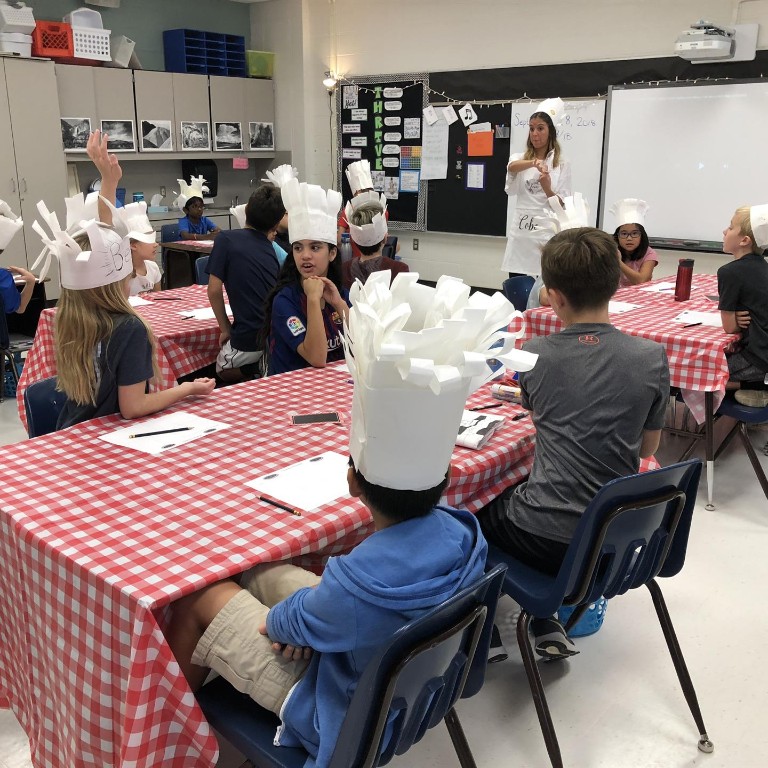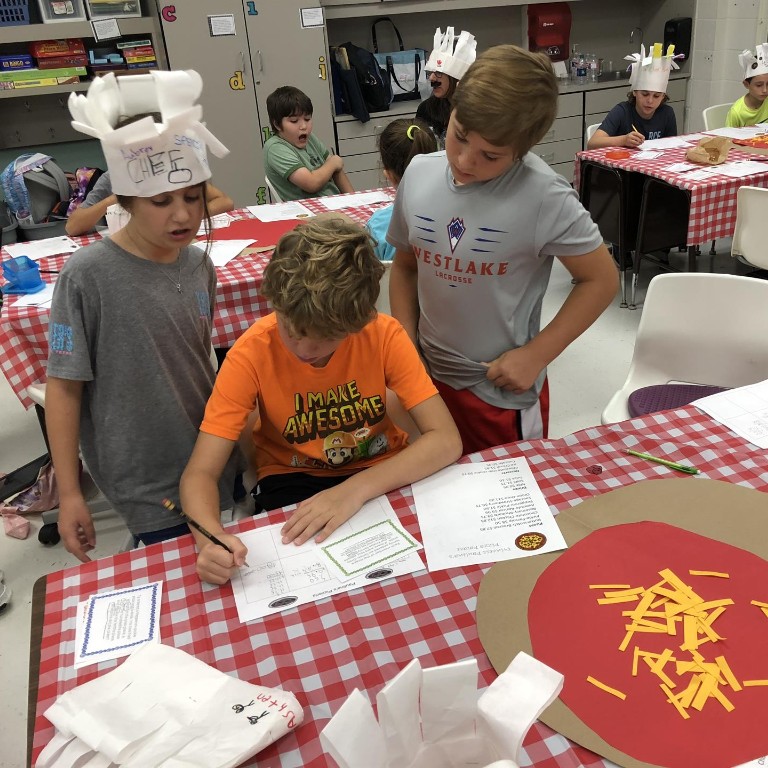 Today in fourth grade we turned our classrooms into pizzerias as a celebration of all the hard work that the students have done while in our first two units of math! The students decorated their own chef hats and decided upon their chef name for the day. The classroom was divided up into teams of four. The students were given math story problems all concerning the running of a pizzeria. Each student on the team was given a different story problem to solve. When each student on the team solved their problem, accuracy was checked. If all students got the correct answer, they earned a piece of their pizza. The first round they earned the crust and the subsequent rounds, they earned the toppings. Each round increased in rigor as the story problems became more challenging with each round. To finish the class we had a real pizza party and ate pizza!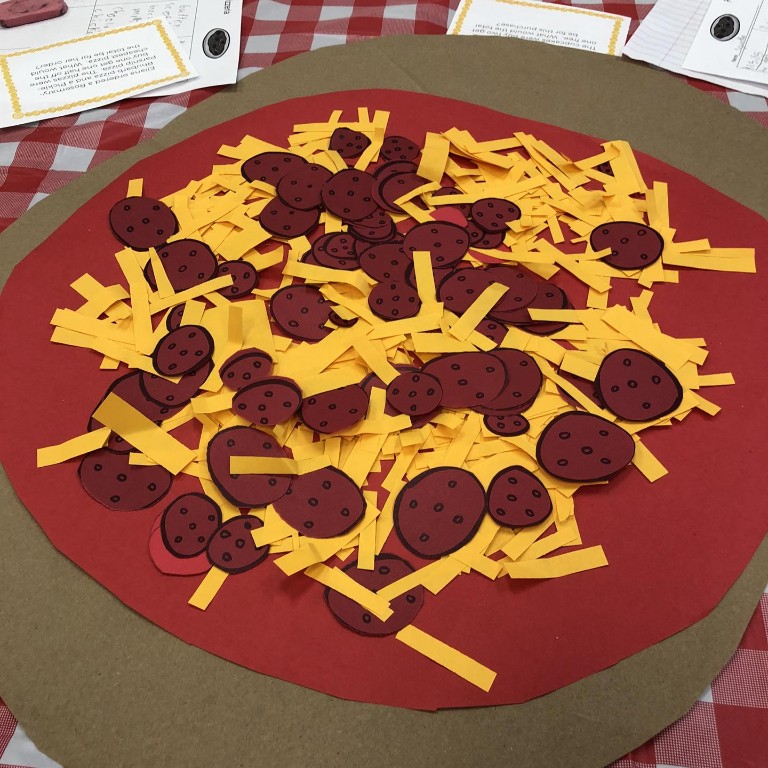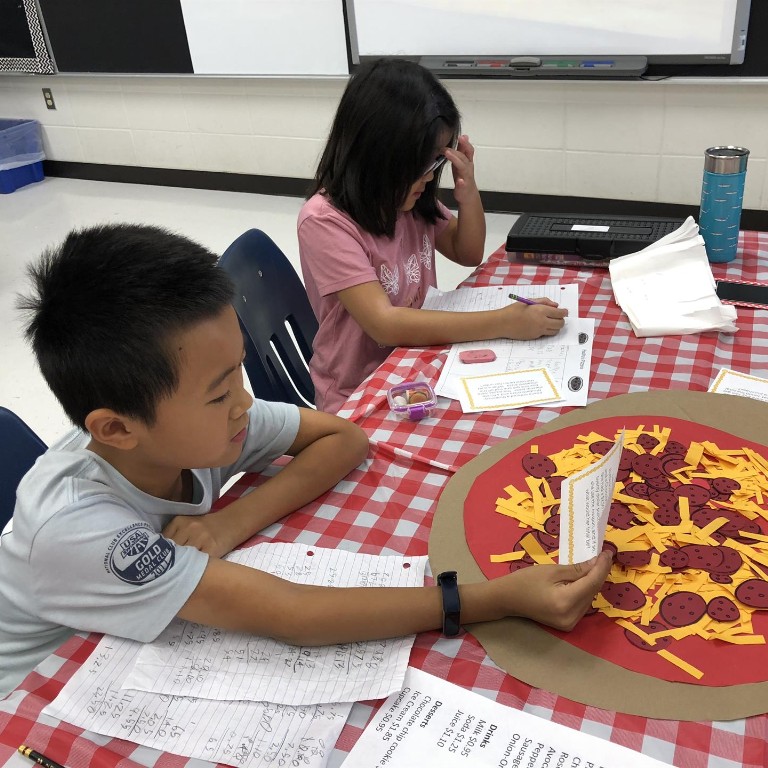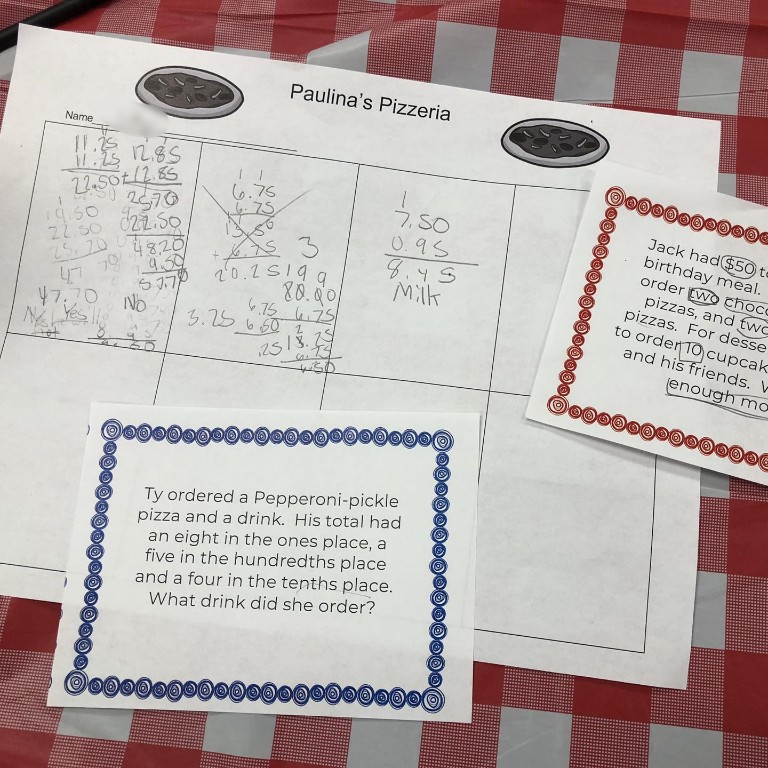 SEND A STAFF MEMBER A SHOUT OUT!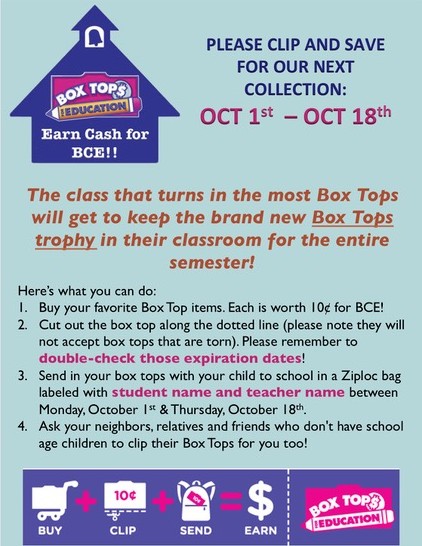 We would love your help. If you would be interested in volunteering to help direct traffic and assist students in and out of their vehicles, please sign-up here: Traffic Safety Volunteers
*New session added on Nov 1st at 5PM* Does talking about our differences make you anxious? Are you afraid of saying the wrong thing, or offending someone else? If we have trouble talking about diversity as grown-ups, how can we help our children to navigate the diverse world they are inheriting? Join Eanes ISD parent and author, Carolyn Helsel, for a three-part discussion series on the Gifts of Diversity: Understanding our Differences through the Lens of Gratitude.
Calling all Dancers!! Kindergarten through 5th grade!! If you want to dance on the field with the award-winning Westlake Hyline then register now for their Youth Dance clinic which takes place at Westlake High school on October 8th from 9am-1pm! Participants will then perform at the Westlake Freshman Football Game on October 11th. All dance levels are welcome! Visit the Hyline website, www.whshyline.com to register.
COMMUNITY NEWS & ACTIVITIES
Monday - October 1, 2018
5:00 PM - 9:00 PM
Friday - October 5, 2018
All day
Monday - October 8, 2018
All day
BARTON CREEK ELEMENTARY SCHOOL
1314 Patterson Road, Austin, Texas 78746