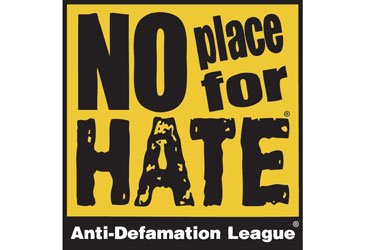 No Place for Hate is a committee made up of twelve 5th grade student ambassadors at our school who strive to make Barton Creek a kind, accepting, and safe place for all students. Each year, the group completes three projects focused on achieving these goals. These projects are submitted to the Anti-Defamation League and if approved, our campus is recognized as an official No Place for Hate school. Last year, NPFH coordinated a Kindness Month, where students were encouraged to complete a variety of kind tasks to show their support for each other, created a kindness chain where students of all grades set goals for themselves and connected them to show unity, and a Cup of Kindness, where they delivered positive notes to each other.  
This year, our ambassadors have tasked themselves with helping to create a Wall of Kindness and Positivity, a Kindness Challenge, and helped create the BCE Community Quilt.  
The Community Quilt is a collection of panels created by our BCE student body that they feel best represents themselves and their cultures. The NPFH committee organized the contribution, collection, and assembled the quilt to show that though we may all be different, we are one, united Barton Creek Community. In the near future, our quilt will be combined with the Community Quilts from the other Eanes campuses to show that our community extends beyond our doors. We are so proud of the hard work all of our students put into the project and for their dedication to making sure our schools are accepting of everyone who comes in our doors!
~ Mr. Dauernheim
Do you have a student celebration that you would like to share with the BCE community? We'd love to hear about it!  Submit here: Tell Me Something Good!
SEND A STAFF MEMBER A SHOUT OUT!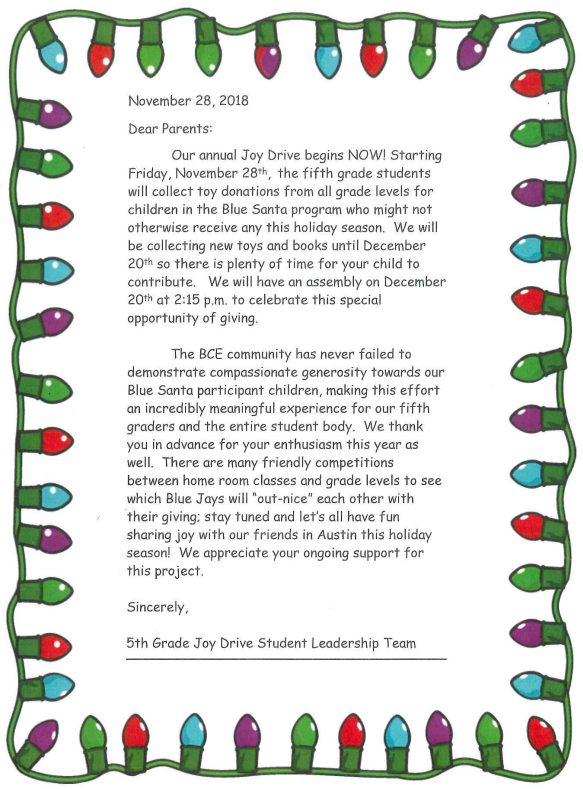 We would love your help. If you would be interested in volunteering to help direct traffic and assist students in and out of their vehicles, please sign-up here: Traffic Safety Volunteers
Early Release, December 21
All schools release exactly 3 hours early. Bus routes run exactly 3 hours early. Elementary Parent Reminders: Lunch will not be served; Remember to make any necessary changes in Campus Dismissal Manager.
Winter Break, December 24 - January 7
Students return Tuesday, January 8; Staff return Monday, January 7
COMMUNITY NEWS & ACTIVITIES
BARTON CREEK ELEMENTARY SCHOOL
1314 Patterson Road, Austin, Texas 78746