SEND A STAFF MEMBER A SHOUT OUT
Do you have a student celebration that you would like to share with the BCE community? We'd love to hear about it!  Submit here: Tell Me Something Good!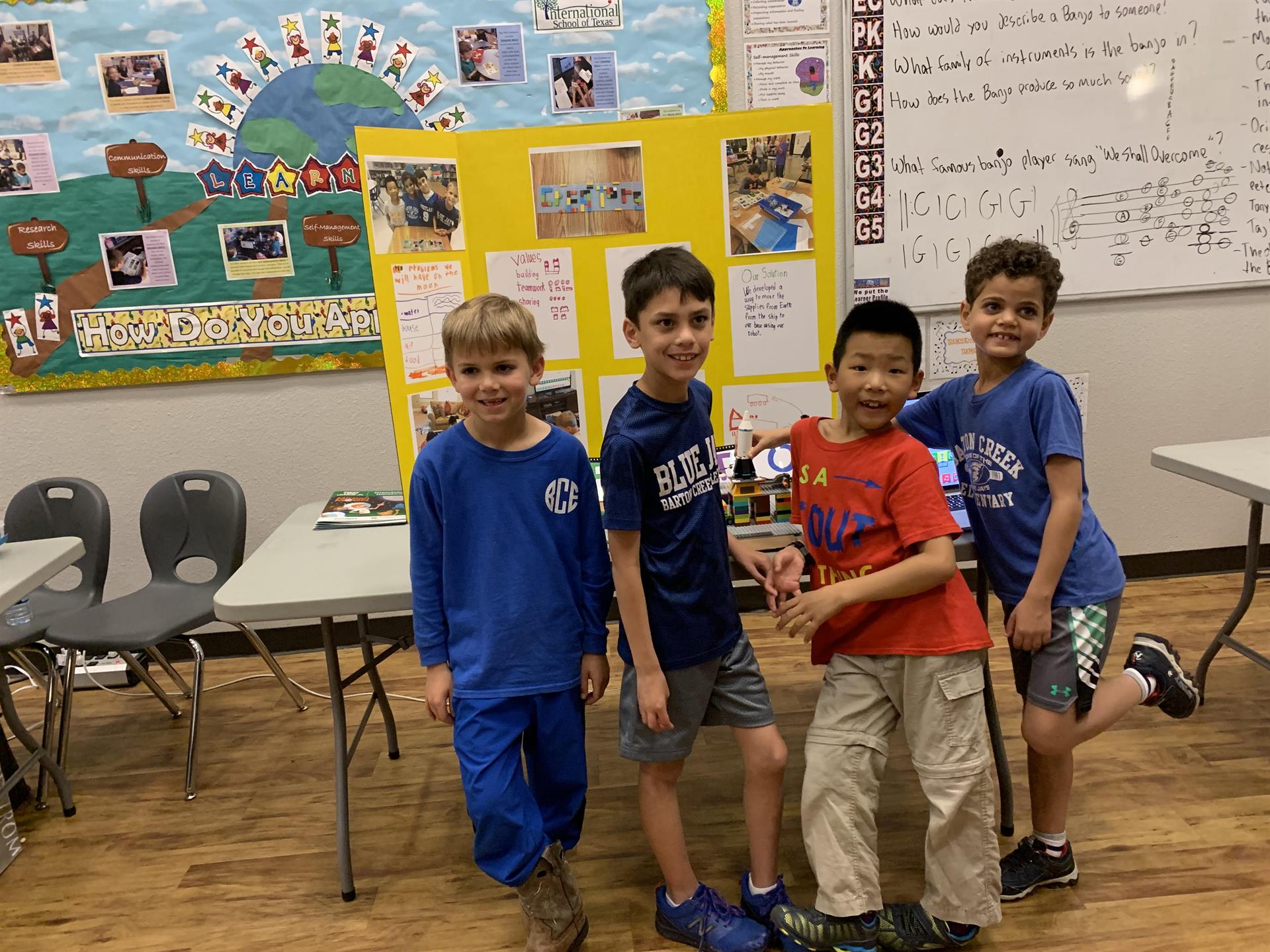 Congratulations to BCE 2nd graders, Laith Romman, Samuel Fang, Hamilton Rue and Robert Brewer!  They participated in First Lego League Expo at The International School of Texas and got the Research and Discovery Award.  Way to go! 
8am - 9:30am in the Cafeteria. Complete online enrollment before attending. Online enrollment opens March 4 at 10am. Click title for more info.
No Homework Night is Friday, March 15. Spring Break is March 18-22.
Student Information Verification (SIV) must be completed by Friday, March 15 @ 11:59 PM for ALL Eanes ISD Students except current graduating seniors.
February's Board meetings included finalizing details on a May bond and then calling for a bond election to be held May 4th. The Board reviewed the Spanish Immersion program pilot and District operations including enrollment, staffing and budget. The Board also called for a trustee election for places 4, 6 and 7, which will also take place May 4th.
COMMUNITY NEWS & ACTIVITIES
BARTON CREEK ELEMENTARY SCHOOL
1314 Patterson Road, Austin, Texas 78746